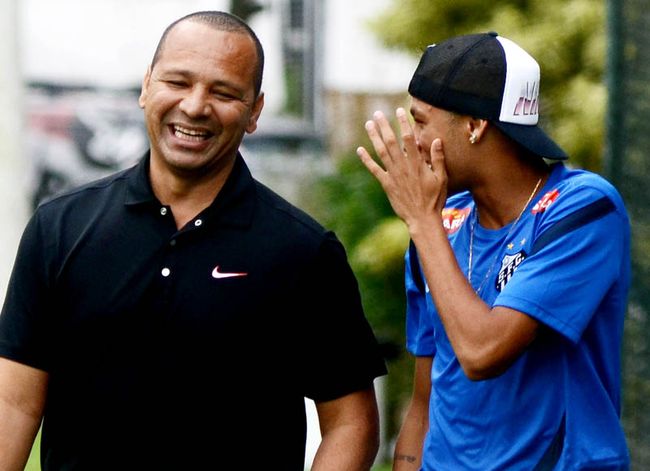 Sr. Neymar always teases his son to give his best and they obviously have a very strong connection.
He is also the Neymar's agent following him very closely.
With the transference of the player from Santos to Barcelona Sr. Neymar, as the player's agent, was also very well payed. The FC Barcelona president Josep María Bartomeu revealed that although the transfer fee was €57.1m, the total amount paid for the entire transference was much higher and it included a €40m compensation to Neymar's parents. Since then many stories were published in various Spanish newspapers. Sr Neymar explains the extra payment as compensation because Neymar had better offers from other European clubs. Both Neymar's family and FC Barcelona seem to be very satisfied with the deal.