Like everyone, Neymar also needs some relaxation after all the demanding matches and trainings. How does the Barcelona player refresh his mind? Besides spending time with his family, friends and enjoying parties. he has a few hobbies.
Poker
Neymar likes to be tricky not only with the ball, but also with cards: one of his hobbies is to play poker with his friends. It eases his mind so much that he prefers to turn to the cards in the most stressful moments. When he couldn't play against Germany in the 2014 World Cup semi-final, he gave up watching the match after getting the 7th goal from the Germans and suggested to play poker instead. According to his Instagram, he even spent Valentines Day this year in the company of some chips.
Nothing expresses better how important poker is for Neymar than the fact that he named his dog after this game, a golden retriever.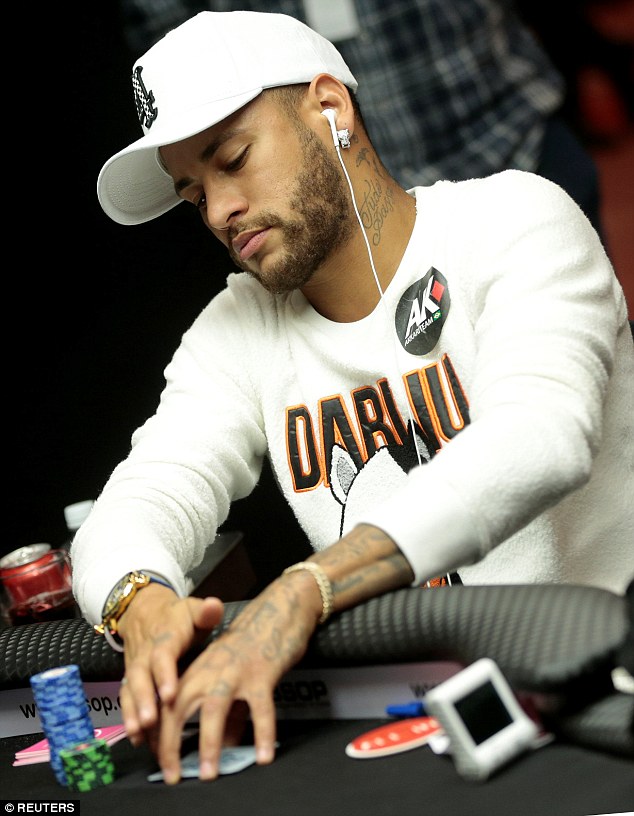 Listening to music
Neymar enjoys music in several ways. He almost can not be seen without his headphones when he travels or when he is waiting for a match.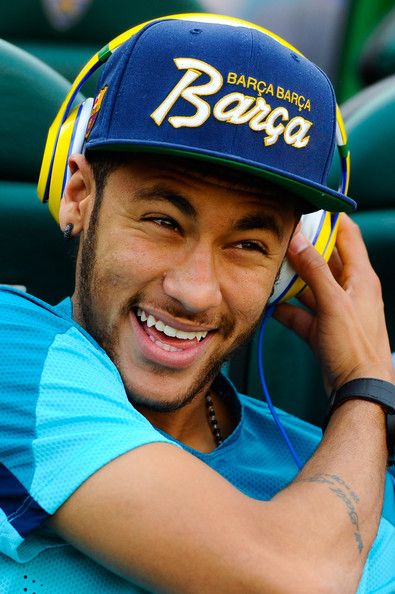 He also promotes Brazilian modern pop music, Música sertaneja. He shows up in a cameo role in the music video of João Lucas & Marcelo, Eu quero tschu, eu quero tcha. In an other video he shows his dance skills in the changing room to Michael Teló's Ai se eu te pego . Sometimes he even appears on the stage in concerts for the biggest suprise of his fans.
He is also keen on listening and promoting other styles of music. For instance, he also showed up in Shakira's video made for the 2014 World Cup song and in the rap music video of MC Guime 'País do Futebol' (Country of Football). Moreover, he enjoyed Katy Perry's concert in Barcelona on the spot in February 2015.
Sometimes he even shows his love of music with a bit of singing…
…or dancing.
Piano
He also like to calm his nerves with playing the piano.
Watching series
Neymar likes to follow some TV series, especially when he wants to relax or when he's flying around the world. He's a Game of Thrones fan, but he also likes Prison Break.
Video games
The Barca player has fun with video games as well.
Wakeboarding
Football is not the only sport Neymar likes to do. He practices wakeboard, showing his talent outside of the pitch.